Getting started on Pay2nepal Web
Visit website www.pay2nepal.com.You can topup by registering as new user or you can instant recharge using SCT Debit Card without registration.
Type 1 : Instant Payment with n'PAY
Please enter Mobile No and your email as Rectangle below and click "Pay Now" button
Step 2: You will be asked to verify your information which was provided. Make sure your email id is correct where you will receive confirmation of Transaction.
Click "Confirm Pay" to proceed further and make your SCT Card available with you NOW.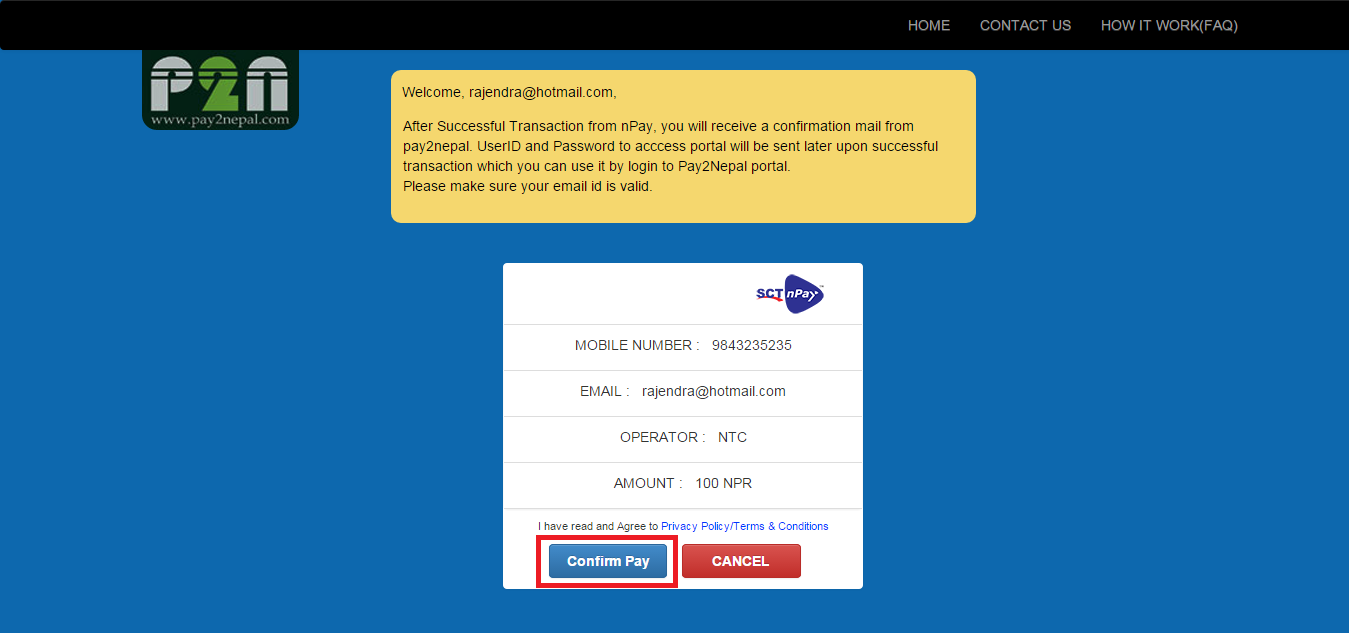 Step 3: After "Confirm Pay" button it will take you to secured SCT nPay Payment Gateway server.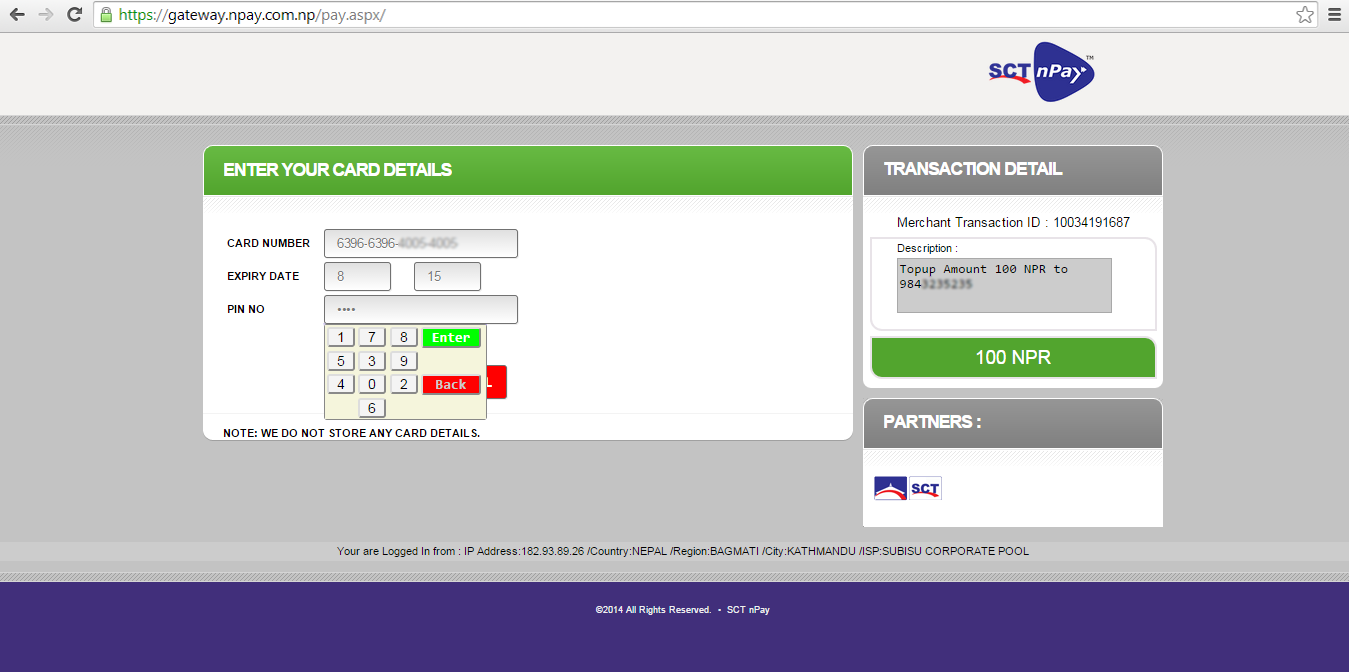 SCT nPay gateway will ask you to input following:
1) SCT 16 digits Card
2) Expiry Month and Year (if your card doesn't have Expiry Month and Year, please contact your Bank to get this information)
3) PIN NO, using Virtual PIN PAD
SCT nPay Session Expire after every 3 minutes, So please Enter all the information within 3 minutes
Step4 : After all the information entered, press "Pay" button to proceed the Transaction.
Step5 : Once you press "Pay" button, it will process to connect to bank to get the confirmation.Please wait until you get the response.
**DO NOT REFRESH or CLOSE Browser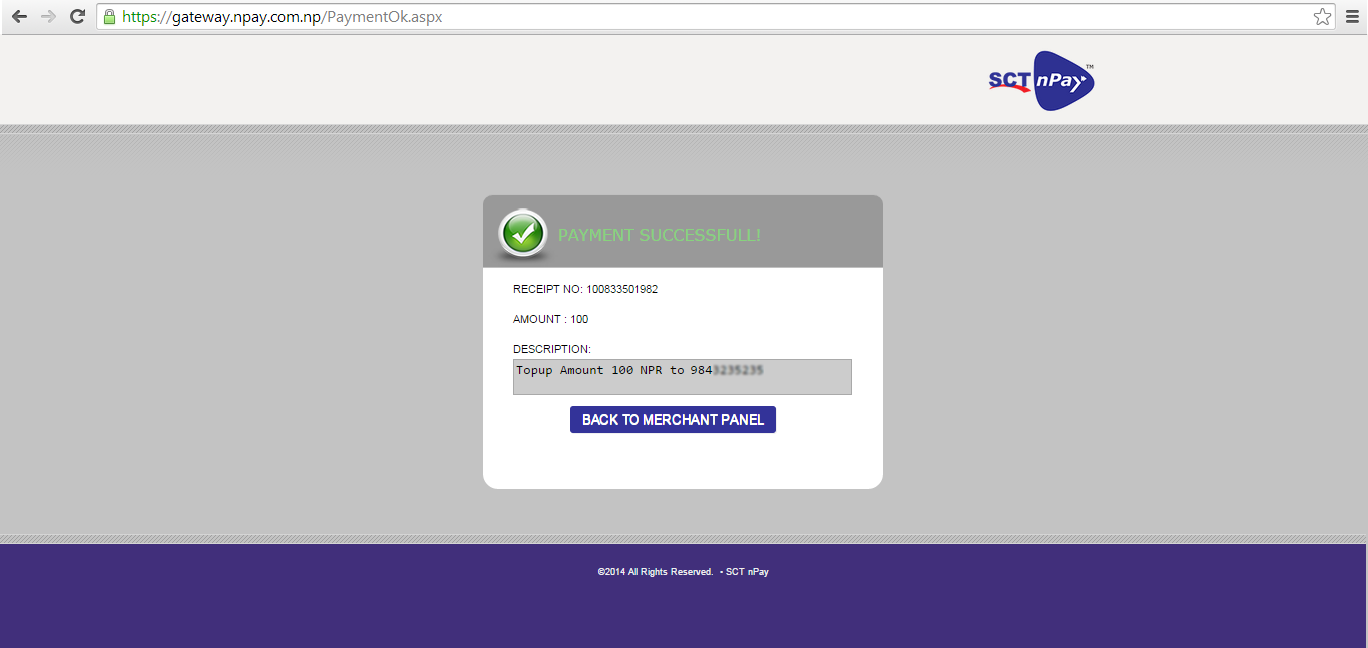 Step6 : After confirmation page, Click "Back to Merchant Site", to get the receipt. At the same time you will also receive email notification upon Successful payment.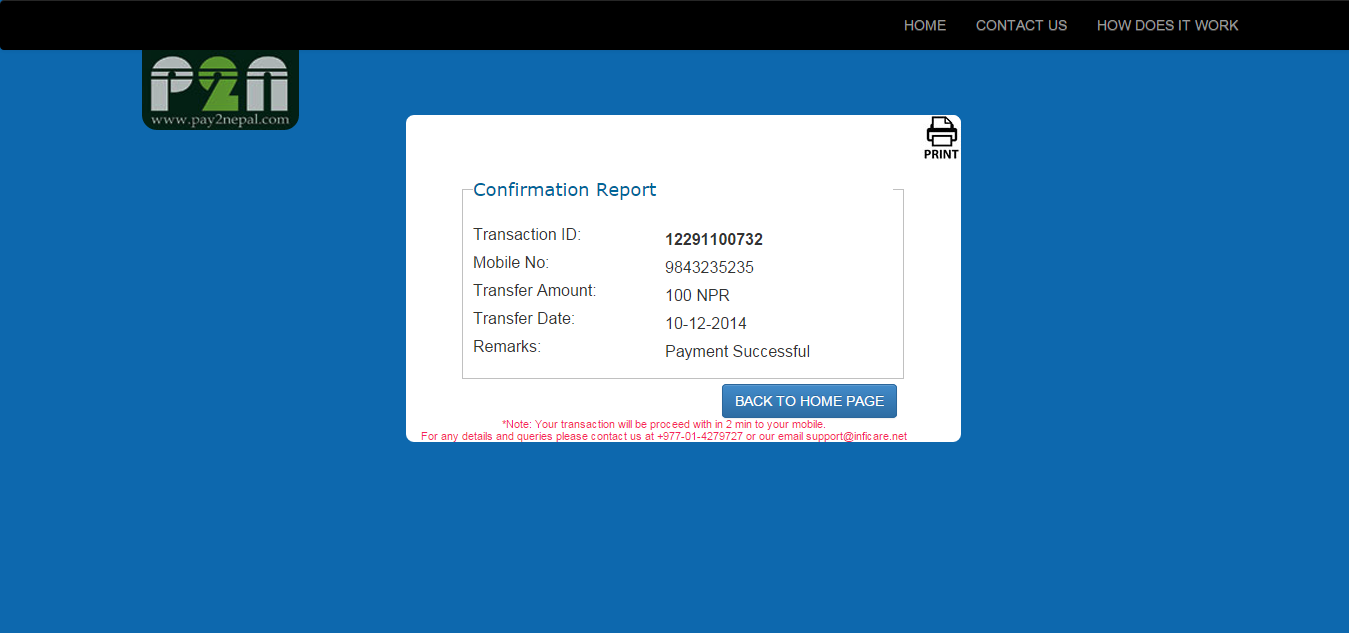 Type 2 : New Registration Process
Click on "Register Now" as Rectangle Below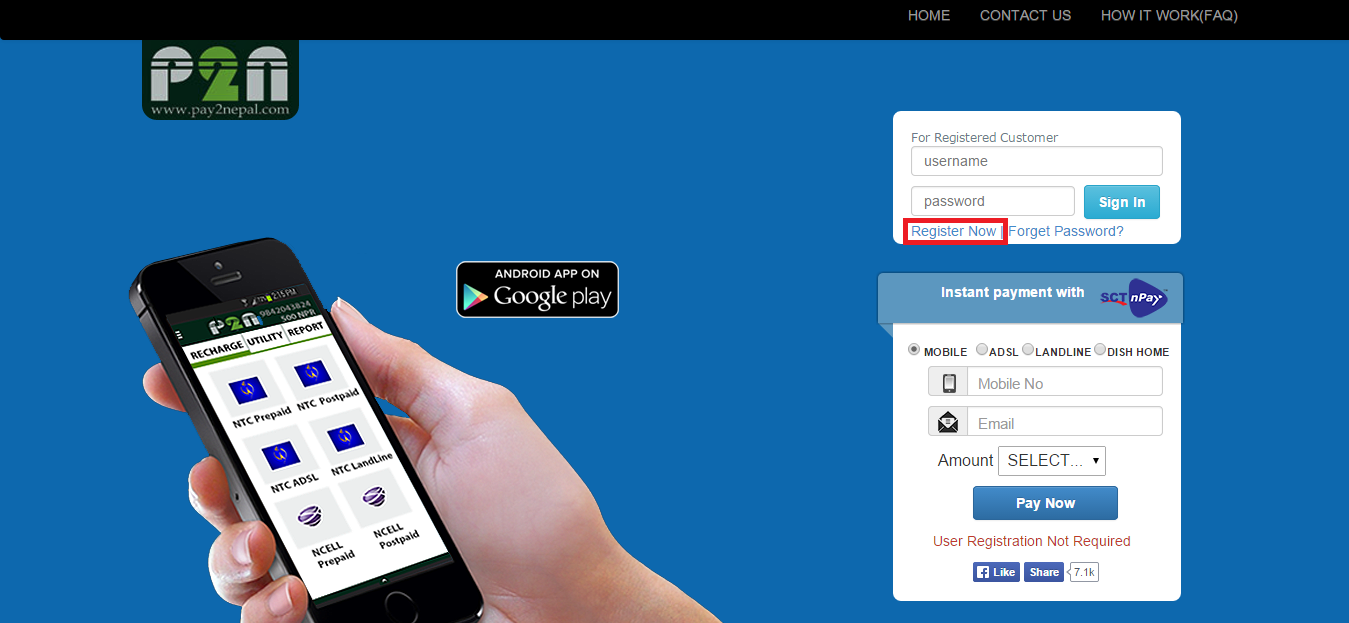 Step 1: For Customer Registration you have to Type your valid
Email Address
Mobile Number
Full Name
Click "Register"
Note : Email Adress Will be Used as Username.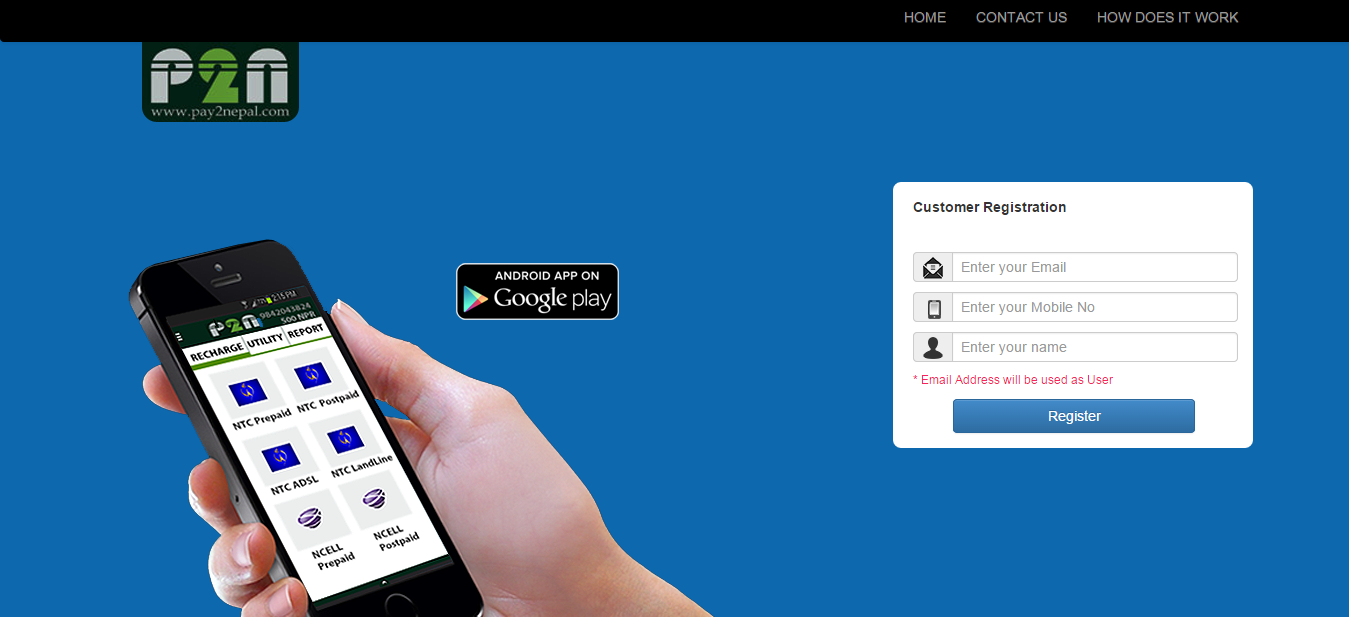 Step 2: Please Enter Verification Code that you have received in your Email.
Click "Verfiy Code"
* If you have not Receive Verification Code in your Email. Click "Resend Code"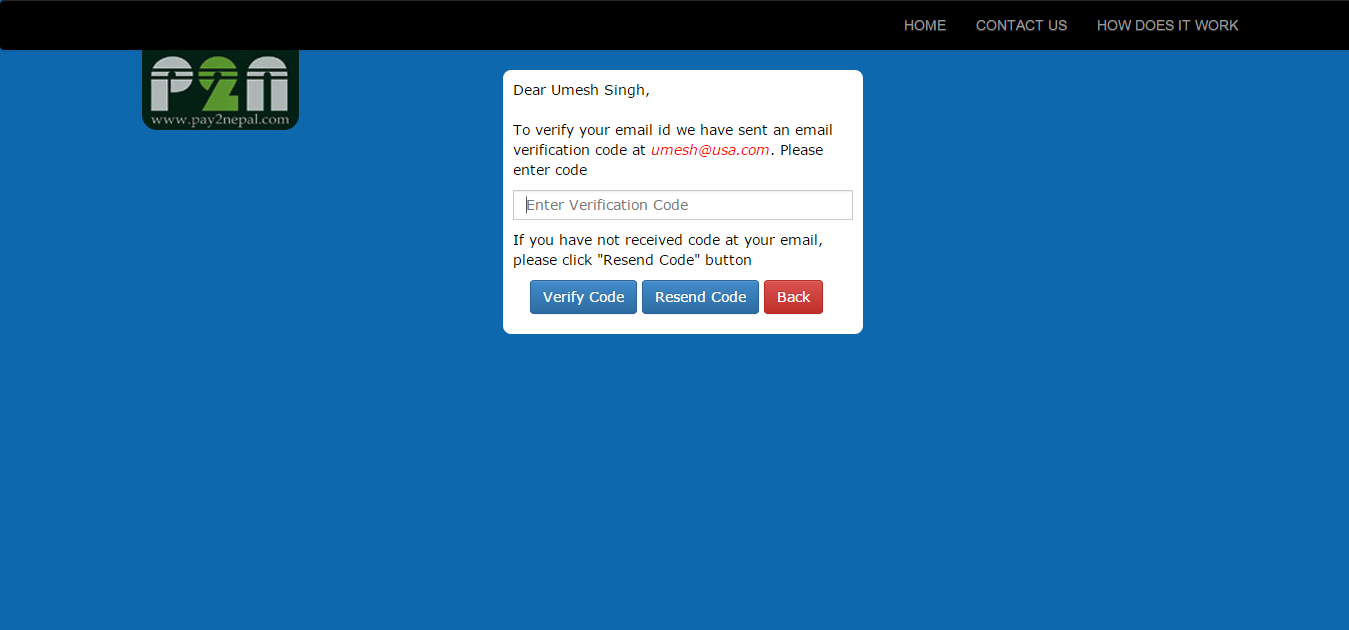 Step 3: Please Type your New Password , Retype New Password for Confirmation and Click "Continue"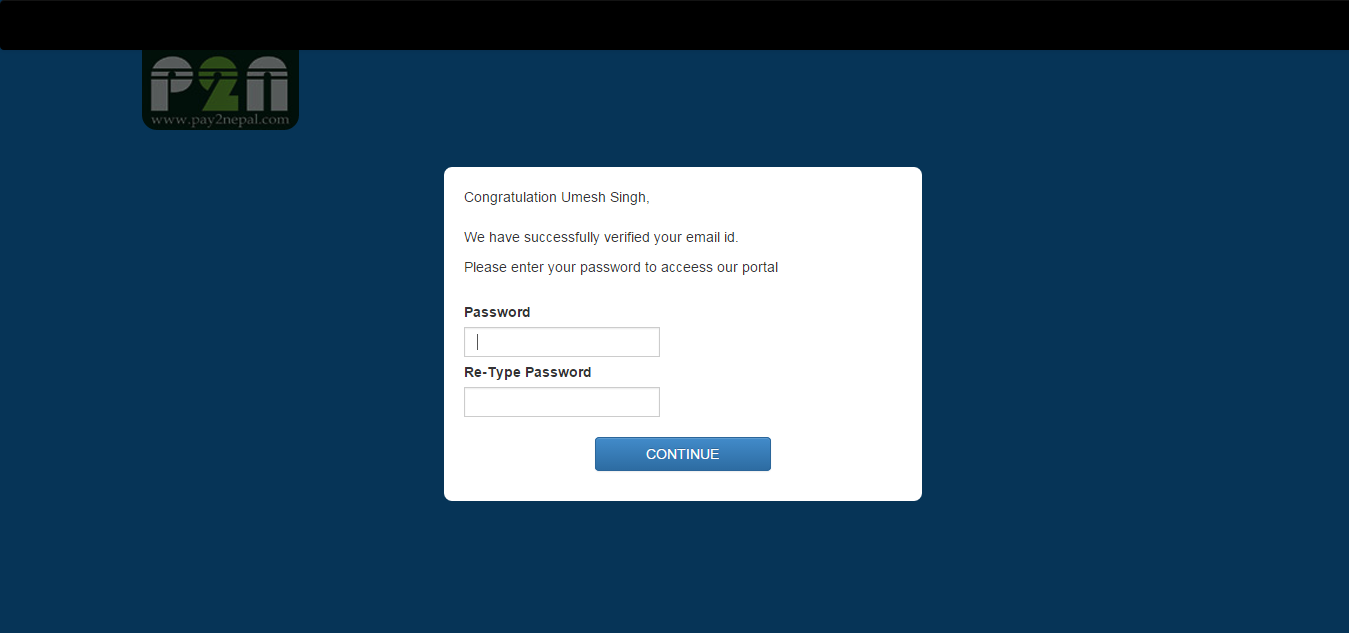 Step 4: You are now Successfully Registered in Pay2Nepal, Click "Login Now"